If your child is about to go off to college, if you're going to consult a number of dorm must-have stories, and have probably already been sent one from their college of choice. But there are a few little things that might be missing from the lists that could make a big difference in how they live. When you're doing your dorm shopping, don't forget these items.
Rolling storage
Between the tiny closet and the one dresser they provide in the dorm, your child is not going to have a lot of space to store their stuff. Many kids choose to loft their bed in order to create more floor space. They may decide to turn that under-the-bed space into a hangout zone, but, chances are it will also be a place to keep some of their things. When you're weighing your options, be sure to keep in mind how much easier it will be for them to have access to their stuff and keep everything tidy if their storage is on wheels.
Credit: Target.com
Velvety hangers
Why? Because even though they're more expensive, they're significantly thinner than the plastic ones, meaning your child can actually cram about three times more clothes into their tiny closet.
Command Strips – brushed nickel
Command Strips are on most dorm must-have lists but these silver-toned ones at least bring a little flair to the space.
An over-the-door mirror
In our daughter's dorm room, the only mirror is the dinky one above the shared sink, and there's minimal wall space to hang a mirror. Opting for one that goes over the door means they don't have to choose between the "art" they've picked out for the one available wall and the ability to see their entire reflection.
A Dustbuster
You're probably chuckling at the idea that your child will actually clean their dorm room, especially if you're not there to ask them 300 times. But when they do get the bug to clean, you want them to be well-prepared. In addition to a broom, mop (a Swiffer Wet Jet is a good choice because it's super easy to use and doesn't require a bucket), cleaning sprays, etc., invest a few bucks in a Dustbuster or other hand vac that can suck up all the dirt and dust they create.
The right mini fridge
You know how bad most hotel mini fridges are. They hardly cool anything, and that teeny area at the top that they say is for frozen items is a joke. Spring for a slightly better version that has an actual freezer at the top and you'll be confident in knowing they have a place to store a frozen pizza or two. Be sure to check with the university first to make sure your choice meets their maximum wattage requirements.
A bedside tray
If your child is lofting their bed, they won't have a bedside table to keep their essentials on. This Bamboo Bunk Bed Shelf clips on to the side of the bed, is adjustable, holds up to 25 pounds, and has a larger shelf area than some other options, which will come in handy if your child is up late studying and doesn't want to climb down to put their laptop away.
Credit: bedbathandbeyond.com
A long phone charger cord
You know your kid is not going to be OK leaving their phone charging on their desk instead of by their side. A 10-foot cord gives them the option of having it close by.
A portable charger
Being in class all day might mean your child doesn't have the opportunity to come back to their dorm and charge their phone. The answer: An external charger like this one that's super compact and just $17.99.
A good quality laundry bag
We all know our kids are going to stuff that laundry bag to its maximum capacity, whether they're using the on-site facilities or carting all their laundry home whenever they visit. A sturdy bag with a reinforced handle is essential.
A Britta pitcher
Put an end to the "drink out of the bathroom sink or spend meal plan dollars on bottled water" debate with a pitcher they can use to filter water. If only for your own peace of mind.
A foldable chair
Depending on your child's dorm room (and how clean they keep it), there may not be a ton of floor space for a decorative chair. But you still want them to be prepared for guests and hangouts. A foldable chair provides instant seating and can be stored away easily when not in use.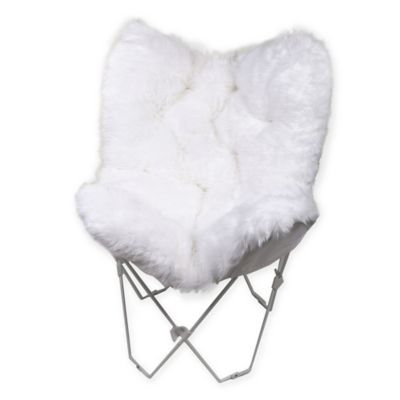 Credit: bedbathandbeyond.com
A custom first aid kit
You can buy pre-made kits that contain Band-Aids, first aid cream and the like. But maybe your child likes a certain kind (Winnie the Pooh!) of Band-Aid. Create your own with all the standard items, and add in their pain reliever of choice and items like Tums or Alka-Seltzer, Benadryl, tweezers, and hydrogen peroxide to make sure they're prepared in a pinch.
A fan
Your little guy or girl may have a rude awakening when they realize they're no longer in control of the temperature and can't make their room ice cold. A fan will help. At just $14.99, this option is inexpensive, and at just six inches, it won't get in the way. It also has a clip so it can be attached to the bed.